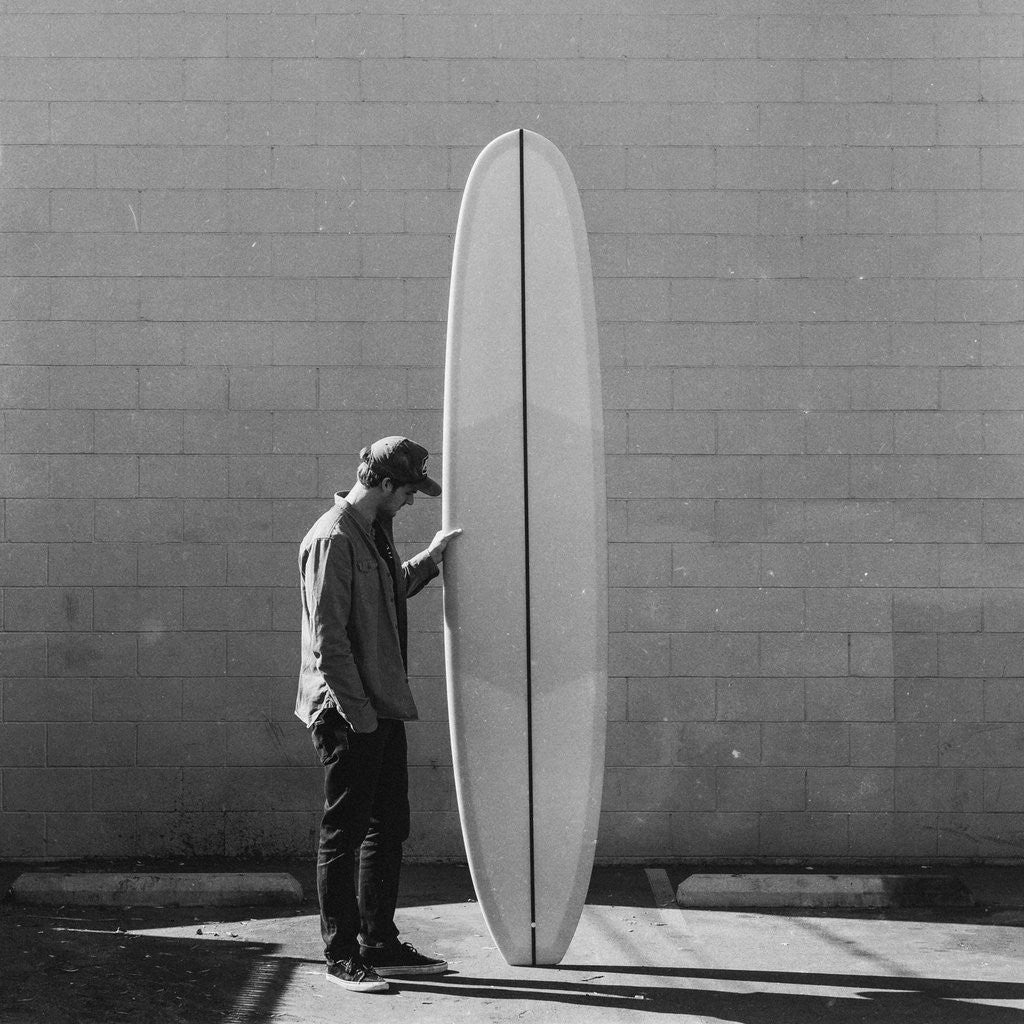 I would like to introduce you to the new longboard that Griffin and I cooked up...
The Logistic Model draws a heavy influence from the tried and true Lumberjack (and it's mid-60's influences) but features a few design enhancements, to give it slightly more performance.
We pulled the nose in a good amount give it more control on the tip and the ability to negotiate those critical sections. To compliment this we added a touch more nose rocker to improve on the board's ability to navigate punchier waves. We also added a very slight step deck in the nose to cut down on the swing weight (for better turning). 
The overall foil of the board is slightly altered as well. We brought the apex of the rails in the mid section and nose upwards to give it slightly more belly- continuing on that notion of wanting to slow you down and stay in the pocket when nose riding without sliding out. The tail is still very similar to that of our Lumberjack model with a slight downturn in the rails in the last ¼ of the board but with the addition of a slight concave on the deck. The idea behind the concave was to funneling water over the deck and out the tail to help maximize control and stability on the nose.
The goal of this board was not necessarily to eradicate the need for the Lumberjack entirely but simply to enhance and exaggerate our favorite design and performance aspects. 
So what does all this design mumbo jumbo equate to in the water? The result is a longboard that will turn great off the tail, noseride with the best of them, and be a great all around longboard for both beachbreaks and points alike.