Westport Stripes | #knowwhomadeit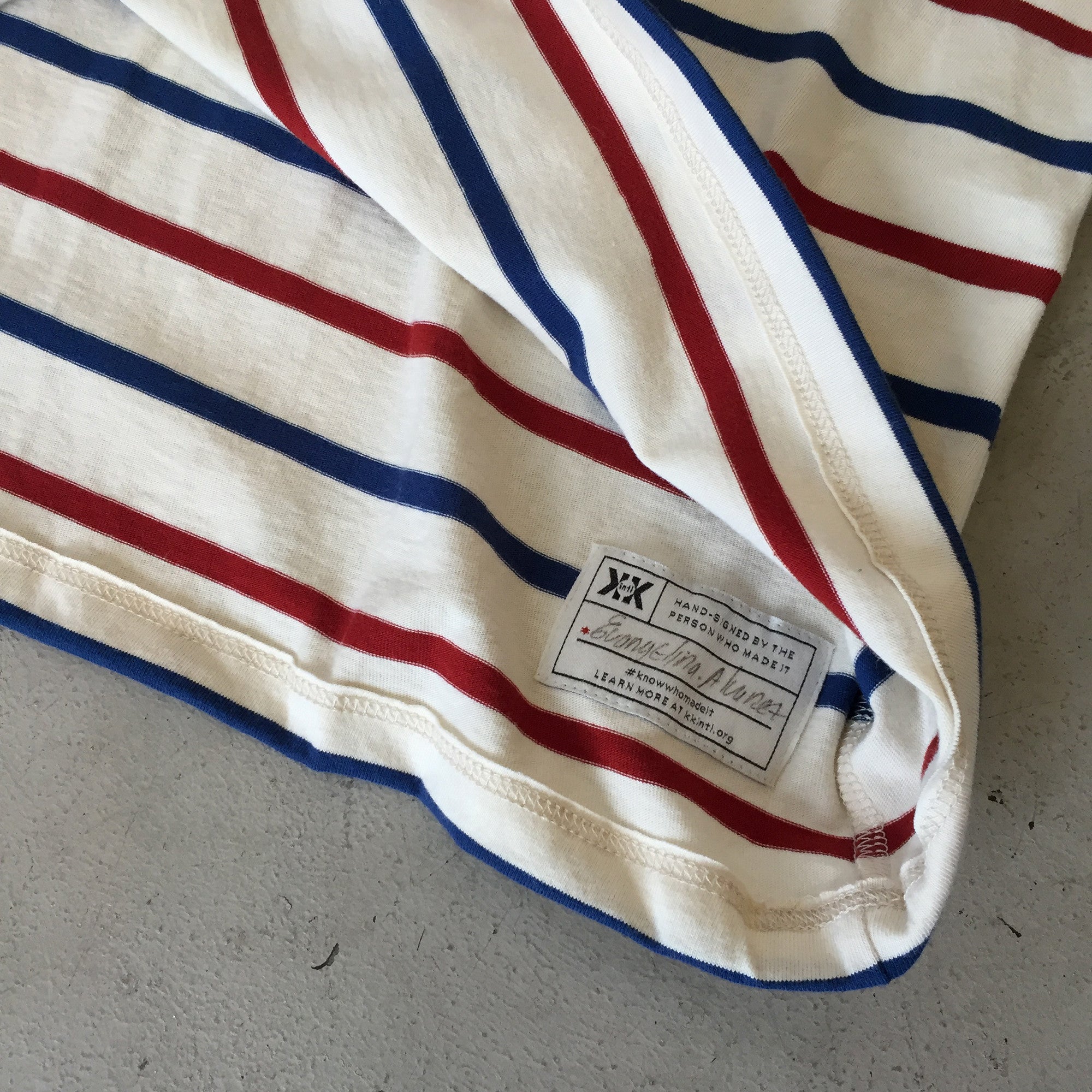 As you may know by this point, the fine folks at Krochet Kids international are some of our best amigos.  We were honored to participate in their #knowwhomadeit campaign last year.  For those of you who missed it, the idea behind the campaign was to highlight KK intl's commitment to transparency and ethical manufacturing (their sole purpose for existing is empowering people to get out of extreme poverty, after all).  
One significant thing they have long been committed to, is having each of their products hand-signed by the person who made it.  The reality is, the things we use and wear every day were more often than not, made by the skilled hands of another person- a person with a story and a face and a name.
The aim of the #knowwhomadeit campaign was to highlight craftsmen of several varieties who sign their work.  

This year we are taking our involvement with KK intl a bit further.  We are honored to have partnered with them on physical product.  Introducing a serious upgrade on our Westport Stripe.  
These shirts are knitted at KK Peru, with the stripes woven into the Pima Cotton fabric. Of course, they are also hand-signed by the person who made each shirt.