The Best Mid-Length for Lifelong Shortboarders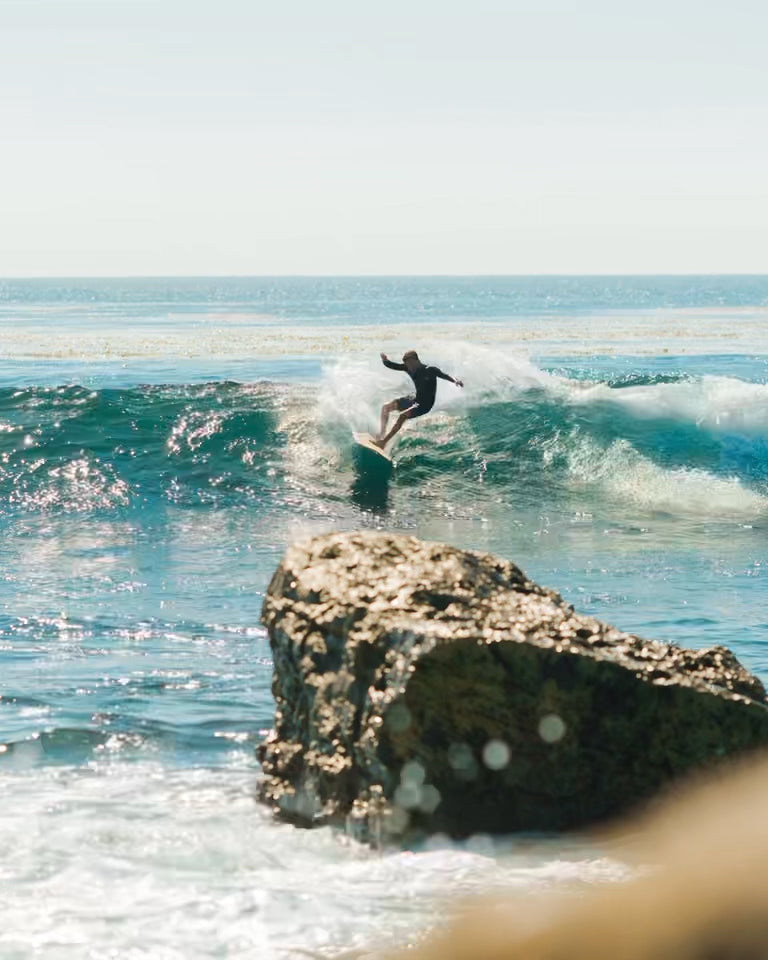 If you are coming off a lifetime of predominantly riding shortboards, you are going to love the boost in wave-count a mid-length provides. Your mechanics and fundamentals are likely really good, but the conditions aren't always cooperating with your equipment.
Adding a lively and versatile mid-length not only makes those in-between days 8-100x more enjoyable, but it can help you unlock your surfing with all the new options and approaches. 
In the words of a dear friend who wishes to remain anonymous, "Dude this board is cheating. I almost feel bad."  
However, if you are intimately familiar with the lively feeling and connectedness of a shortboard, jumping on the wrong mid-length can feel as though you may as well be riding a 9'8". You want the added wave-catching of a mid-sized board without it feeling like an aircraft carrier under your feet. 
Our experience has been that a smaller Pleasant Pheasant is the way to go—around 6'2 to 6'6. Friends & customers who have added a "Plez Phez" to their quiver have been pleasantly surprised at the amount of fluid control they still have over the board.
Fin placement is key here. Don't be intimidated or off-put by the center fin box—just play with the placement of the 7" flex fin to get the right balance of stability and tight-turning-radius. (Drew Meseck will tell you to push that center fin further forward than you might think.)
Here is fellow life-long shortboarder, Austin Cooper, riding a 6'8 Pleasant Pheasant on a mystical day near home:
Other good mid-lengths for shortboarders include: