Is Your Surfboard Helping You Progress?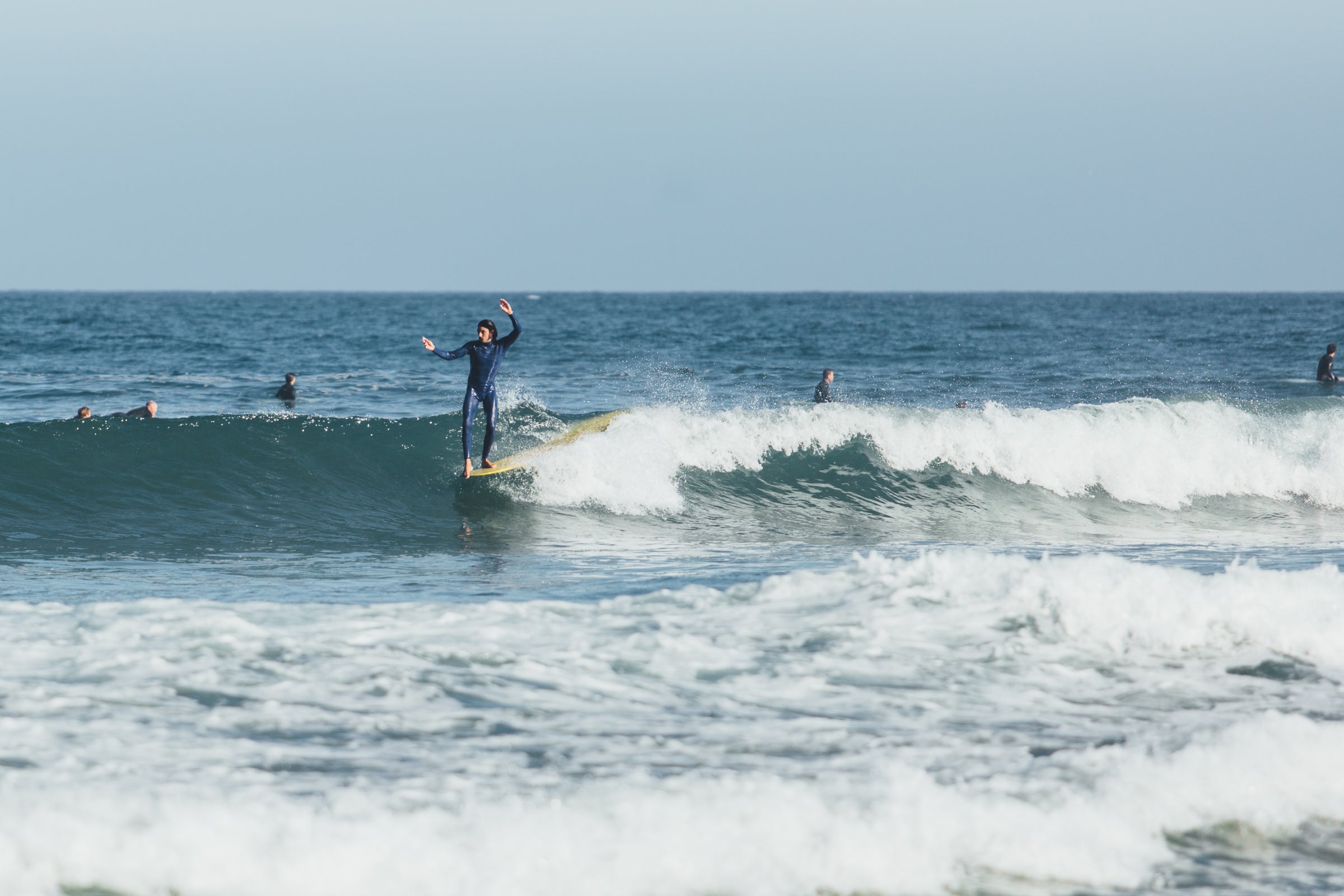 Is the surfboard you are riding helping you progress toward where you want to take your surfing? or is it holding you back?
Matching your equipment with your goals—and the type of waves you're encountering—can be the difference between progressing your surfing and feeling frustrated.  
Our primary aim is to match you with the surfboard that is going to bring you the most enjoyment in the short term, while putting you on a path toward becoming the kind of surfer you want to become.
If you read our "Almond's Guide to..." ebooks, you'll notice a common theme throughout is how each surfboard model aligns with specific goals and intents.
If you are looking to improve your noseriding, we have models to suit the waves you surf most frequently. 
If you are looking to step down from a longboard to a mid-length, we have models to help you make that transition.
If you are looking to step up from a shortboard to something with a bit more volume to keep your wave-count high as you enter a new season of life, we have a whole guide on that very subject.
Don't waste time on a surfboard that isn't helping you progress as a well-rounded surfer, use one of our resources to make more informed decisions about your surf equipment and reclaim your progress. 
Surfing is too much fun to waste time on the wrong equipment.