Our Most Advanced Noserider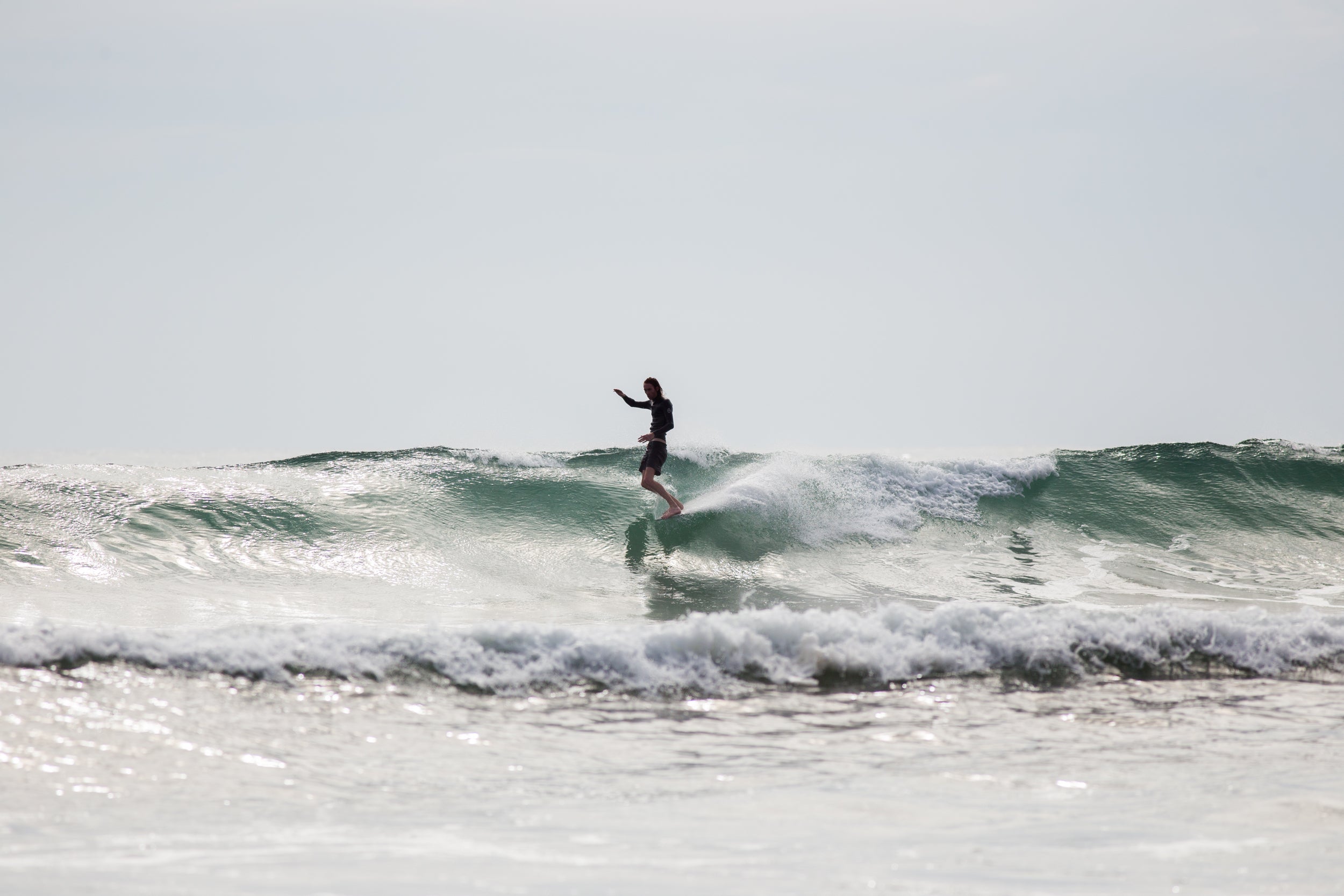 Get to know The Logistic—our most advanced noseriding longboard model—designed for navigating the most precarious pockets with ease.
What makes the Logistic different?
The first thing you'll notice is the rocker is a bit different, there's a little more nose rocker than our other longboard models, but it's a very gradual rocker.  We have never liked boards with a lot of flip in the nose rocker (abrupt nose rocker that flips up near the nose of the board). 
We wanted a little more lift in the nose, so the board would be a little better suited for steeper wave faces, but the gradual nose rocker that starts further back allows us to maintain the glide that we are committed to.
We also added a little more kick in the tail rocker.  That means there is a slightly more abrupt flip to the tail rocker—which accomplishes two things:
Slows the board down in the pocket
Allows for quicker turning and adjustments
The tail rocker of a board has a tremendous impact on the way a board turns.  A very flat tail will be very fast, but difficult to turn.  A board with too much tail rocker will turn back and forth with ease, but lack the speed.
Moving to the outline, the Logistic comes from the Lumberjack Model's family lineage... we started with the tried-and-true Lumberjack, and made modifications to suit the performance we were seeking.   The nose is pulled in a bit, to allow the rider to noseride in steeper pockets and sections.  Wide noses can tend to wash out when the waves get steeper and more critical, so the 17.75" nose on the Logistic provides the right blend of hold and stability.
Watch Nathan Adams navigate this section with precision and control: 
The above clip is from "Early & Often" a short edit of Nathan Adams, filmed by Tom Green. You can watch the full edit on Vimeo.
If you are looking for a technical noserider that can hang with you in all sorts of conditions this Winter take a good, long look at the Logistic Model.
You can check our current stock,
Or we are happy to build you a custom one.
Recommended Reading: "4 Tips for Improving Your Noseriding"