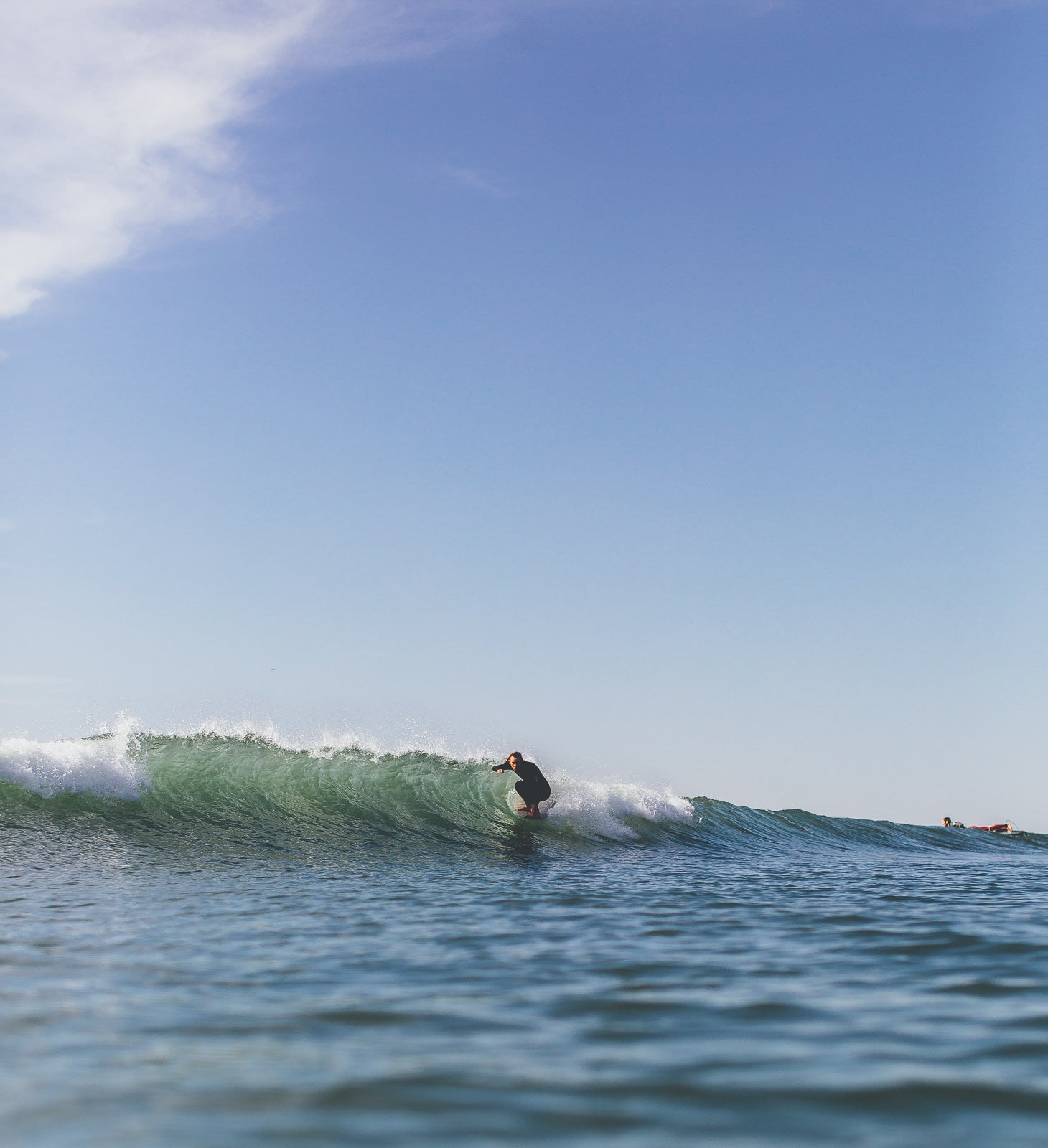 Jeffrey Allee and Nathan Adams met up at San Onofre recently, so Jeff could shoot some logging with his fairly newly acquired water housing.  Nathan is a Sano stalwart, so his familiarity with the wave helps eliminate at least one variable when shooting from the water, and trying to line up surfer, camera, wave, and lighting.
The comment I have made countless times watching Nate surf Sano, is that he is usually either the furthest guy out—catching waves earlier than anyone, or he is the furthest guy on the inside—catching more waves than anyone.
Predictably, the results of Jeff and Nate's meet-shoot were remarkably beautiful and have a feeling of timeless elegance that typifies the San Onofre State Beach experience.
Surfer: Nathan Adams
Surfboard: 9'9 Lumberjack
Photographer: Jeffrey Allee