We had to make Andy a New Arrowhead...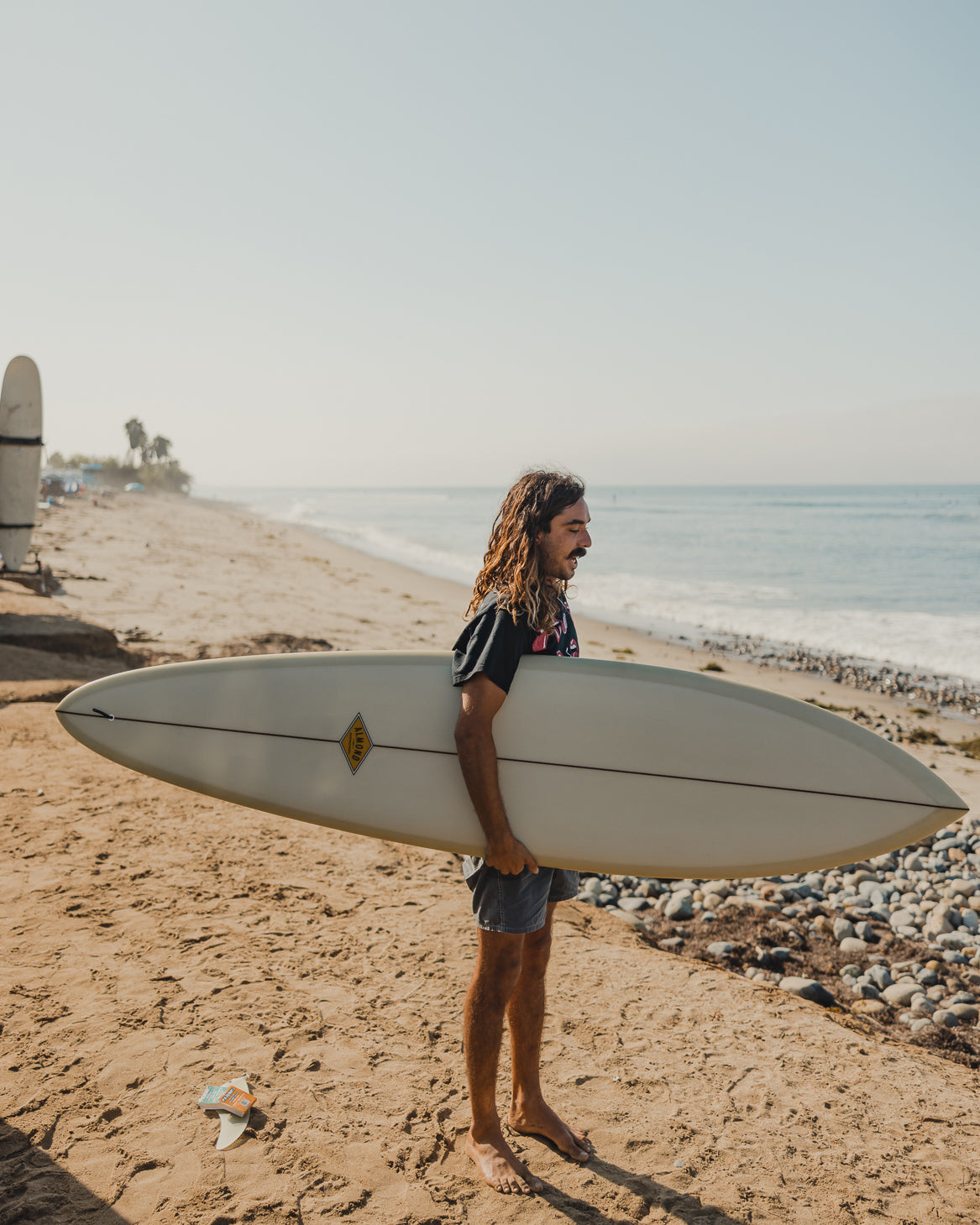 Andy's Arrowhead is as board model meant for when the waves are bigger than #twofeetandfiring. The narrow outline and pulled-in tail allow for quick adjustments in more critical surf. 
The board is based on a garage sale board from the 1970's that Andy rode for many, many years.  We thought it was funny that Andy would ride an old board he came upon every time the waves got big, so we replicated that thing. Both because Andy loved it, and as a nod to the original.
One feature of that 1970's singlefin was it didn't have a stringer. (The wood spine that runs the length of the board, giving the board strength and setting the board's rocker.)  In place of a wood stringer, the board had a glue-line. (A dark glue that gives the shaper a reference point, but provides little strength to the board.)
When building Andy the first Arrowhead, we decided to follow-suit and build him one with only a glue line also.
As it turns out, when you build a board meant for big, hollow surf and don't put a wood stringer in, eventually the ocean will win.  And win it did. 
During one of the recent large South swells that hit our coast, Andy (the wave, rather) snapped that first 7'2 Arrowhead in two.  
To be fair, we have not had many boards break in half in our 15+ years of building surfboards. I'm quite certain that of the thousands of custom surfboards we've built that over 99% of them are still in use.  Boards from our early days will still pop up from time to time.
But, we learned our lesson and built Andy a fresh one... with a wood stringer this time.
Here is Andy's maiden voyage at San Onofre (not exactly the wave it was intended for, but that rarely stops Andy from doing Andy things).
Photos: Jeffrey Allee